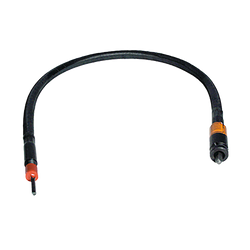 Flex Shafts SM 4E (Only for H25s head)
Flexible shaft for modular internal vibrator HMS. Design for vibrator heads with 25 mm diameter.
Sturdy flexible shaft, tool-free connection to the motor via quick disconnect coupling
With bend protection (metal spiral)
You will find a large selection of matching motors and vibrator heads here in the shop.